THE McKENZIE TRUST established by Deed dated 9th January 2001. Registered Charity No: 806.
Introduction
The Trust was set up by the Donors with the following objects:
To help businesses start up and grow on the Isle of Man without the pressure and personal risks inherent in a traditional environment using bank loans.
To stimulate and encourage entrepreneurs of any age to start up or expand such businesses.
To foster the memory of the part the McKenzie family played in introducing the use of computers on the Island and the contribution they made to Manx business.
The First Trustees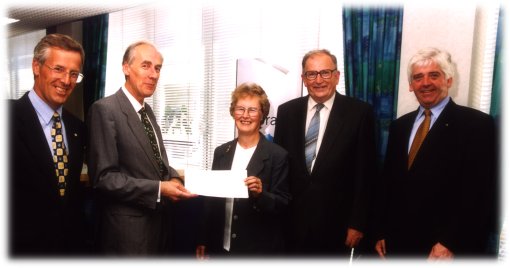 Company Secretary of the Marine & General Group of Companies handing over shares in the parent company to the trust.
---
The retiring Trustee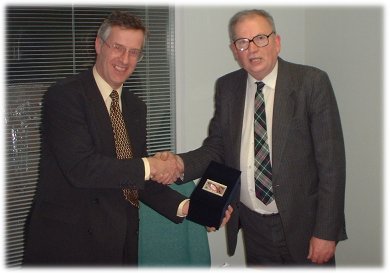 Chairman of the McKenzie Trust, Captain Stuart McKenzie (right), pictured making a presentation of a set of goblets to David Clucas following his retirement as a trustee. John Christian, manager at the Isle of Man Bank, has been appointed as his replacement
---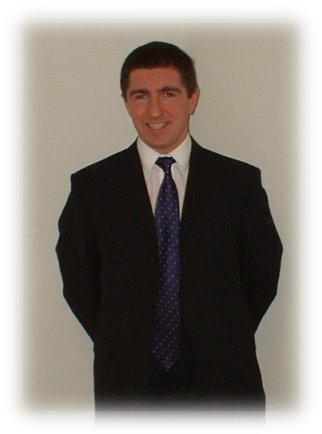 John Christian, new banking trustee appointed 2002
---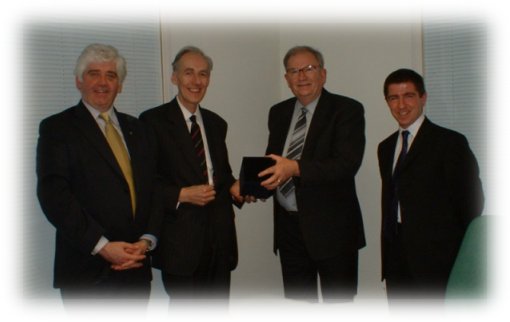 Presentation to Neil Hanson on his retirement as legal trustee.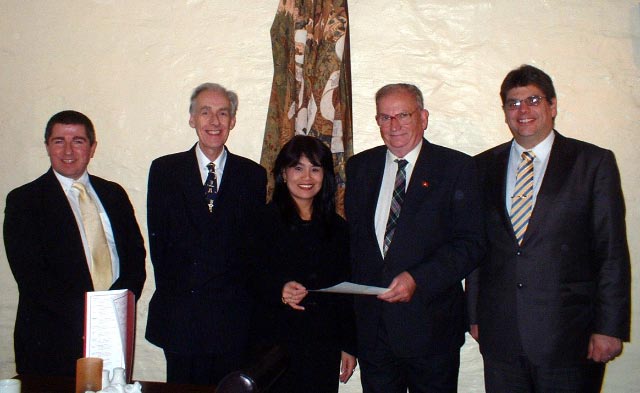 The Chairman returning Manhattan Aviation's share certificate to Amy Duke
Also present Darren Gates of Manhattan and John Christian with Neil Hanson two of the Trustees closely involved with helping Manhattan expand their operation.